Mary C. Wickham
Mary C. Wickham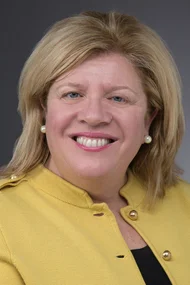 On August 31, 2021, Mary C. Wickham was appointed by the Los Angeles County Board of Supervisors to serve as the Executive Director of the Blue Ribbon Commission on Homelessness (BRCH).
Ms. Wickham has a long and distinguished record of public service. Her positions include the following:
Prior to serving as the Executive Director of BRCH, Ms. Wickham had most recently served as a Court Commissioner in the Los Angeles Superior Court system. Before that Ms. Wickham served as the County Counsel for Los Angeles County having been appointed to the position by the Los Angeles County Board of Supervisors in November 2015. Ms. Wickham was the 15th County Counsel in the history of the office and the second woman to hold that position. The Office of the County Counsel provides employs over 300 lawyers and provides legal representation advice and counsel to the Board of Supervisors, County departments, special districts, and other public agencies.
Ms. Wickham began her career with the Office of County Counsel in November 1995. During her career she has practiced primarily employment law and was responsible for bringing the Los Angeles Sheriff's Department into compliance with the Bouman federal court gender discrimination consent decree matter. Further, she was responsible for development and implementation of the County Policy of Equity (CPOE) program, including its centralized equity complaint reporting and investigatory process that services the entire county workforce of over one hundred thousand employees. Ms. Wickham served as Executive Director of the CPOE program from 2013 through June 2015, when she was appointed Acting County Counsel by the Board of Supervisors. The CPOE program has cut County employment litigation costs in half and changed the workplace culture.
Ms. Wickham received her Bachelor of Arts in Public Administration in 1986 from the University of Southern California, Los Angeles. She then attended Whittier College School of Law and received her Juris Doctor in 1989. While attending Whittier College School of Law she was a Merit Scholar and the Managing Editor of the Whittier College Law Review.
Ms. Wickham is married to Douglas Wickham, also a lawyer, and they have one son, Douglas, Jr. ("DJ"), a graduate of UC Berkeley. They reside in Altadena, California and enjoy family road trips visiting the National Parks and playing with their family dog, a Pug named, Maggie.