Brandon D. Young
Brandon D. Young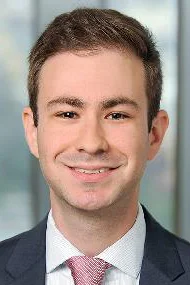 Brandon D. Young is a partner in the Los Angeles office of Manatt, Phelps & Phillips and a member of the firm's government and regulatory group. He focuses on public policy and government contracts, representing local governments, private companies and non-profit organizations.
Brandon assisted the HHH Citizens Oversight Committee to develop a set of recommendations to expedite the development of HHH-financed housing for persons experiencing homelessness in the City of Los Angeles. Following this work, he represented the County of Los Angeles in the pre-litigation phase of L.A. Alliance v. City of Los Angeles, et al. on constitutional and regulatory issues relating to the dispute.
In addition, Brandon worked with the Los Angeles Coalition for the Economy and Jobs to develop a series of procurement reforms in the City of Los Angeles, which resulted in the creation of the city's first chief procurement officer role. He has advocated for veterans' rights in partnership with the Legal Aid Foundation of Los Angeles, advised on local homelessness law and policy for the Inner City Law Group, and has provided outside counsel services for the Los Angeles River Revitalization Corporation (River LA). Finally, Brandon is a board member of Project Restore, nonprofit organization committed to the historic restoration and preservation of the civic integrity of the City of Los Angeles.
In 2019, Brandon was named as one of three "Rising Stars" in Government Contracts by Law360, following a survey of over 1,300 attorneys under 40 nationwide and spanning 39 practice areas. In 2020, Brandon was named on Daily Journal's 2020 "Top 40 Under 40" list, which recognizes the top 40 lawyers in California under the age of 40. He has also been named as a rising star multiple times by Super Lawyers, published by Thomas Reuters, recognizing no more than 2.5 percent of lawyers under 40 years old.